Subaru WRX Wagon (Part 2)
We commenced with the bonnet. Ordinarily, this is a straightforward panel to tackle and a useful indicator of which combination of polish & pad will achieve the desired level of correction. In this case however, we first had to deal with the "clear bra" that had been fitted to the leading edge of the bonnet.
The clear plastic film lifted away with relatively little difficulty, but it left behind an enormous amount of glue residue. (In fact, I would go so far as to say that any protection offered by this "shield" was more due to the sheer quantity of glue stuck over the paint than to the plastic film itself!) Several different concentrations of citrus degreaser were tried, but in the end nothing short of a soaking with kerosene and a good half hour of careful scraping were required to fully remove it all. This was followed up by a re-wash of the bonnet and bumper to remove any trace of the solvent.
With the bonnet now ready, we commenced machine polishing with a Meguiars G220 Dual Action Orbital Polisher and Meguiars 6.5" Polishing pad. Meguiars M80 "Speed Glaze" was used first up, and with a bit of work gave encouraging results, with all swirl marks removed, and only the deeper scratches remaining visible.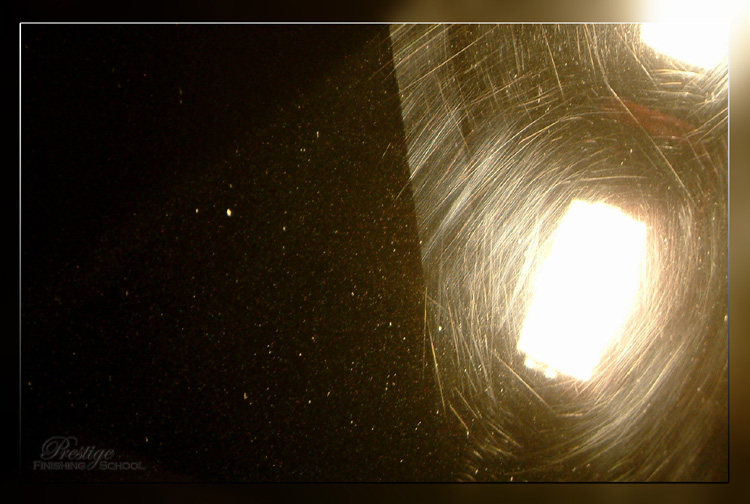 A Lake Country CCS 4" light cutting pad was used on a custom 70mm D/A backing plate to correct the trickier areas like the sides of the bonnet scoop.
This is a particularly interesting shot. The left half of the bonnet has been corrected, but on the right there are two different finishes. The upper part is heavily swirled from years of neglect, but the lower portion has been covered with a plastic film since the car was delivered in "brand new" condition. Look at the swirling evident in this "virgin" paint - it is quite unbelievable how much damage some car dealers inflict on 'new car' paint in their efforts to "valet" them prior to sale. This is precisely why it is not unheard of for us to perform correction details on brand new cars.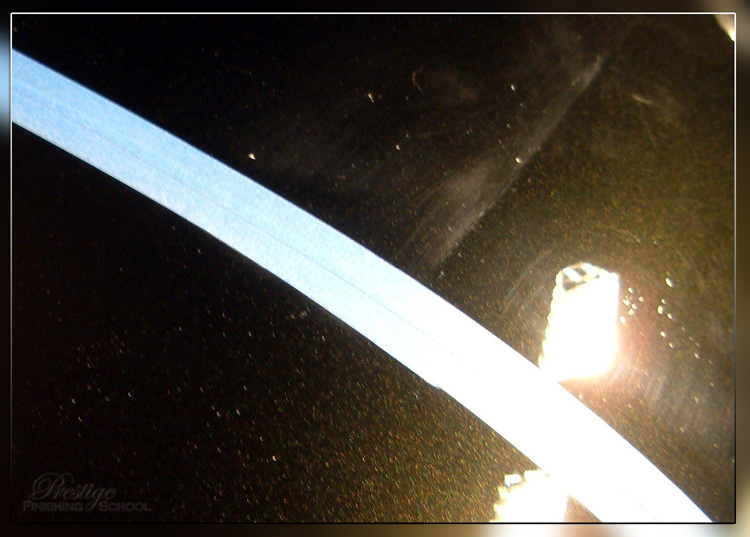 Nearside Front Wing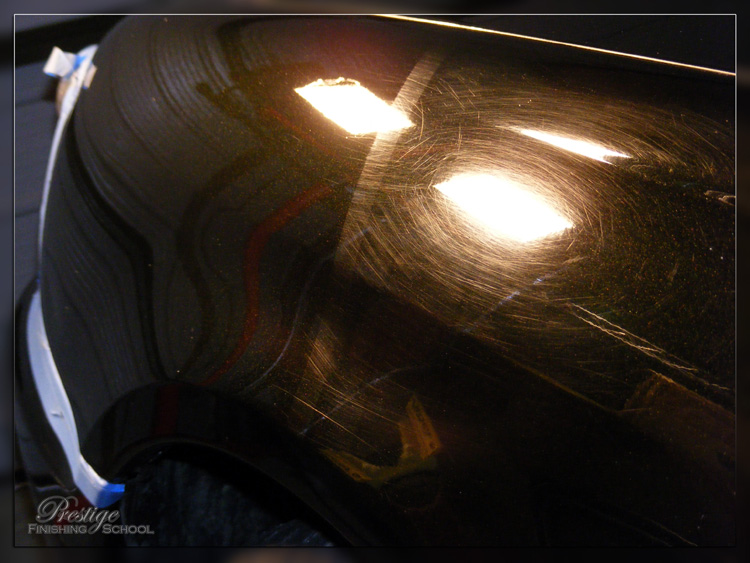 And the fully corrected panel…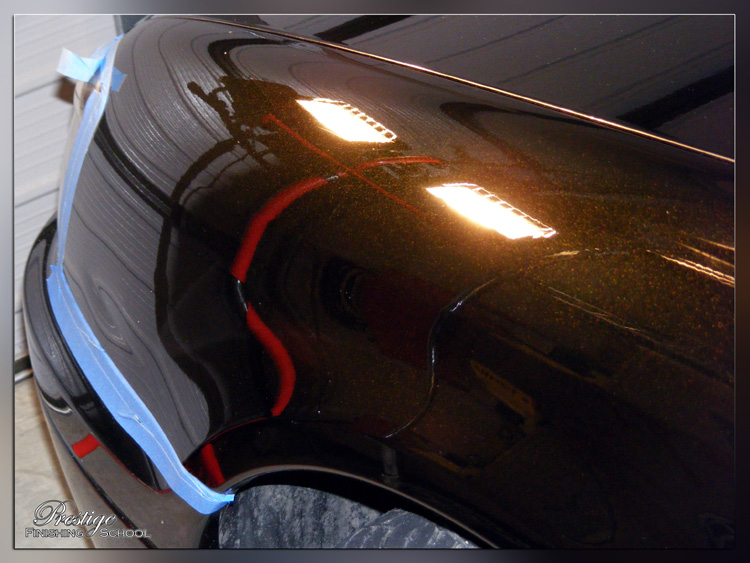 Near Side Front Door
This panel was showing evidence of many types of particularly harsh defects. As well as severe swirl marks, there are many deeper scratches as well as what looks to be impact damage from the door being opened against a post or other stationary object.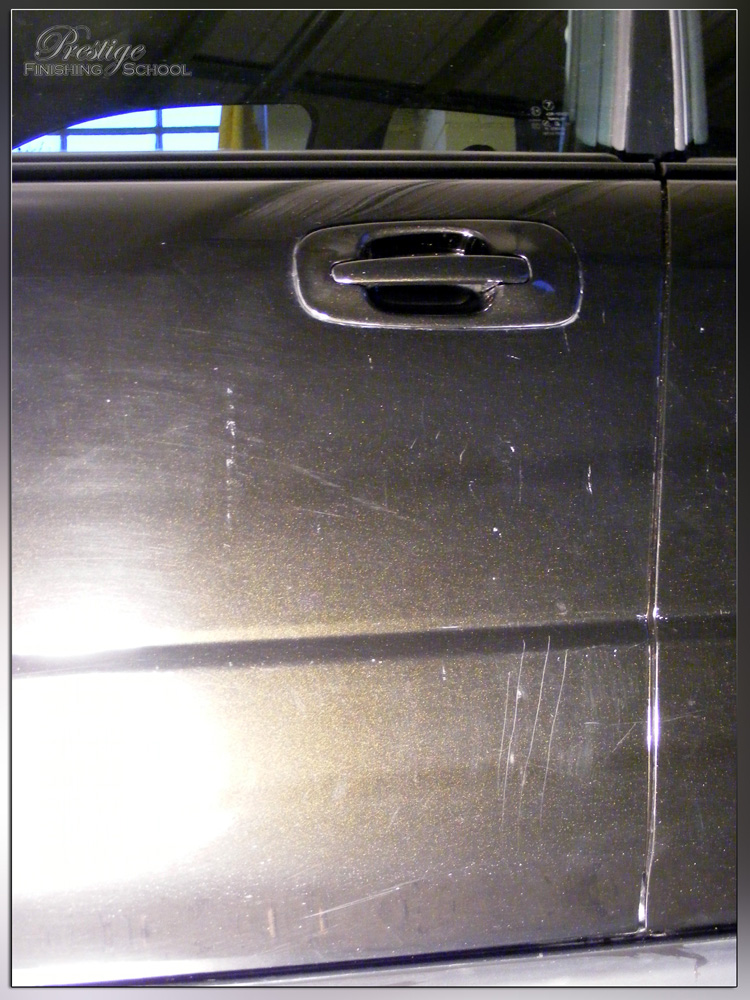 Nearside Rear Door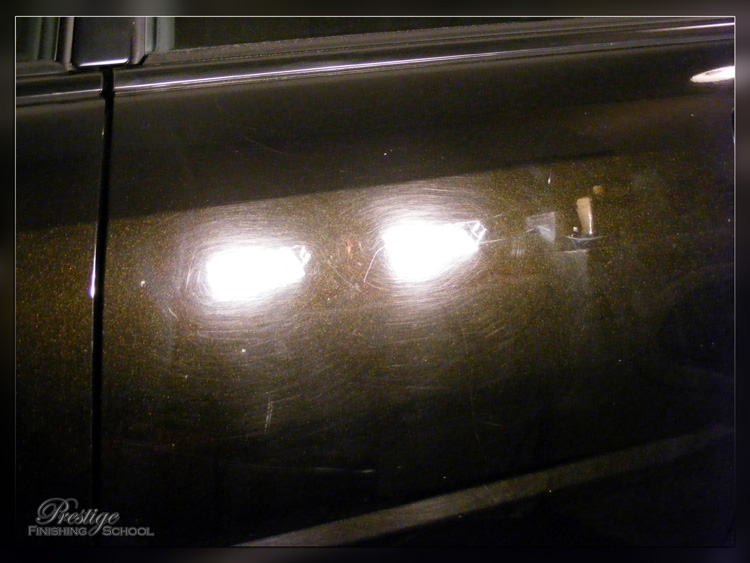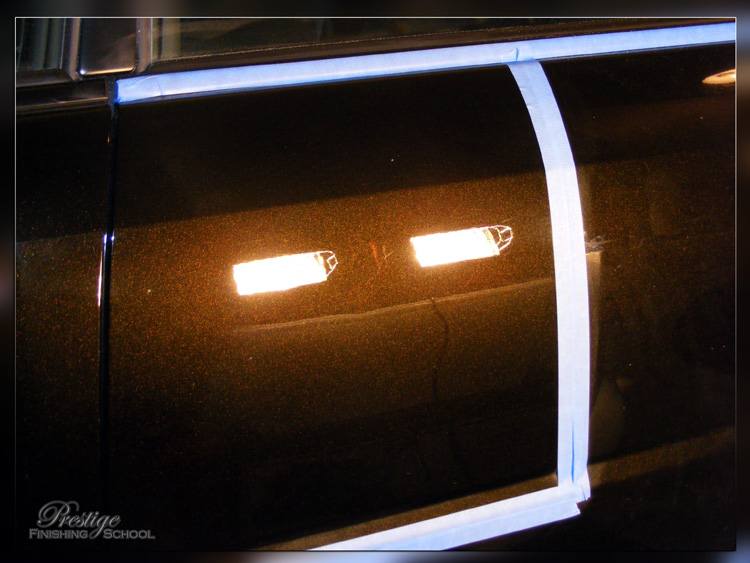 Roof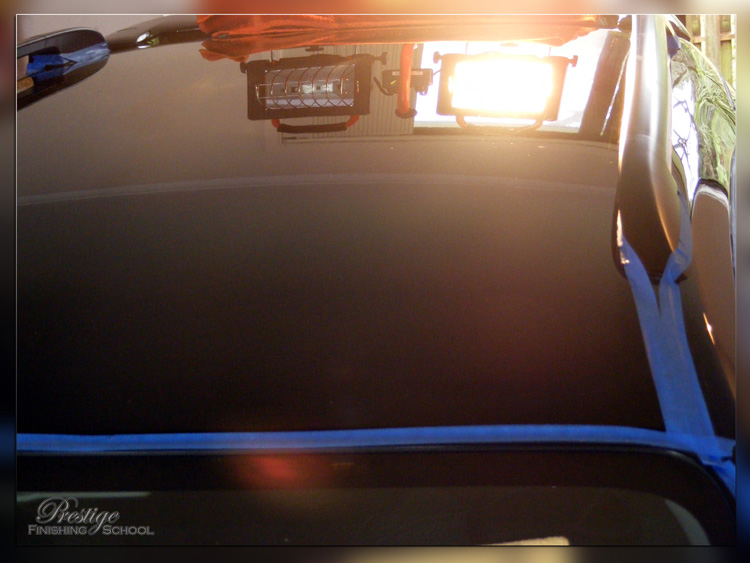 Bumpers
The bumpers were in a very bad state. A history of bumps, scrapes and a large number of stone chips all contributed to a generally poor state. These were tidied up as much as possible with a 4" light cutting pad on the G220 polisher.
The rear bumper was even worse, with numerous large scratches that went all the way through the paint to the ABS plastic mouldings. The visual impact of these was significantly reduced with the aid of a 6.5" Polishing Pad and Meguiars M83 Dual Action Cleaner Polish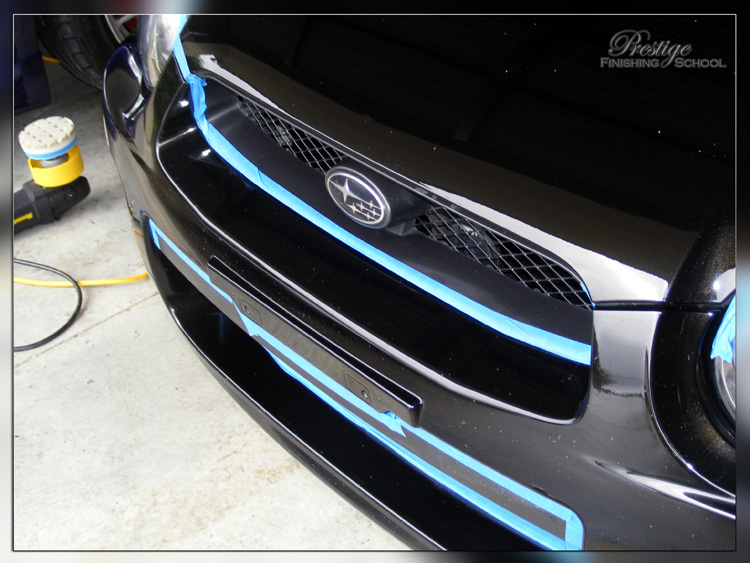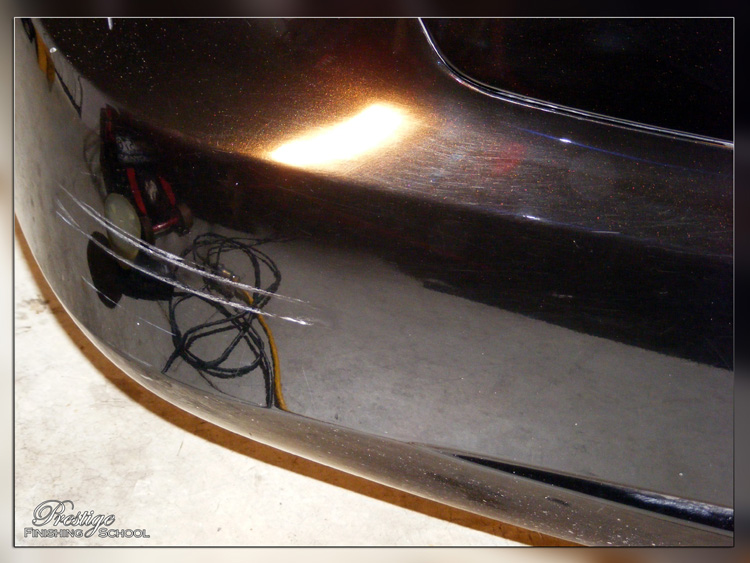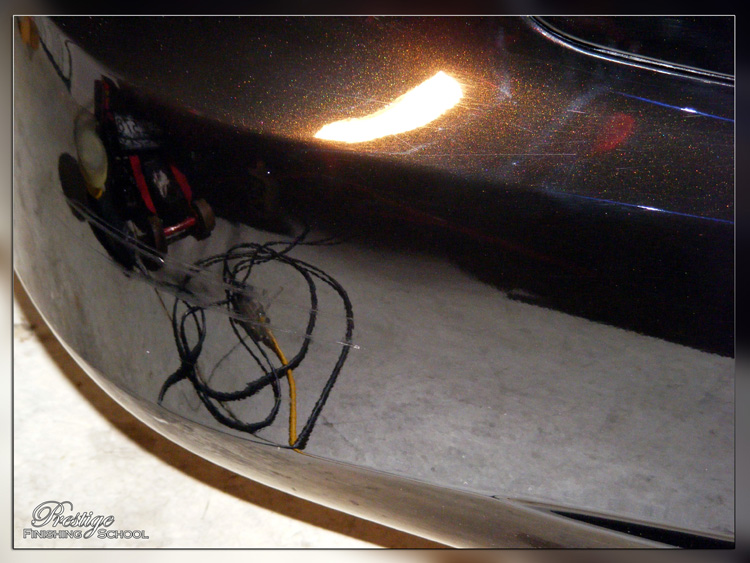 Offside Front Wing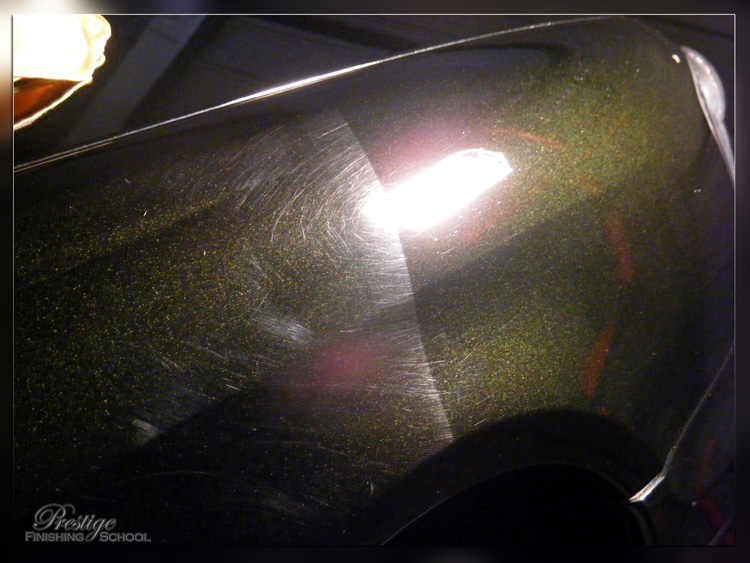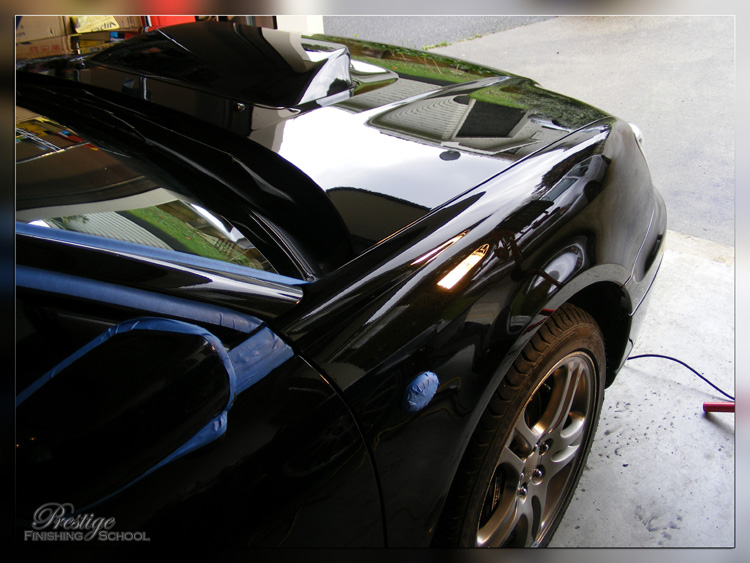 Offside Door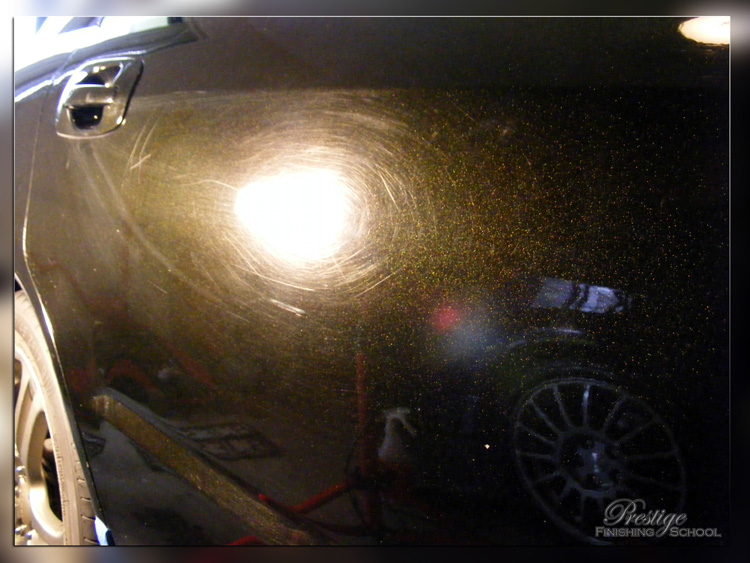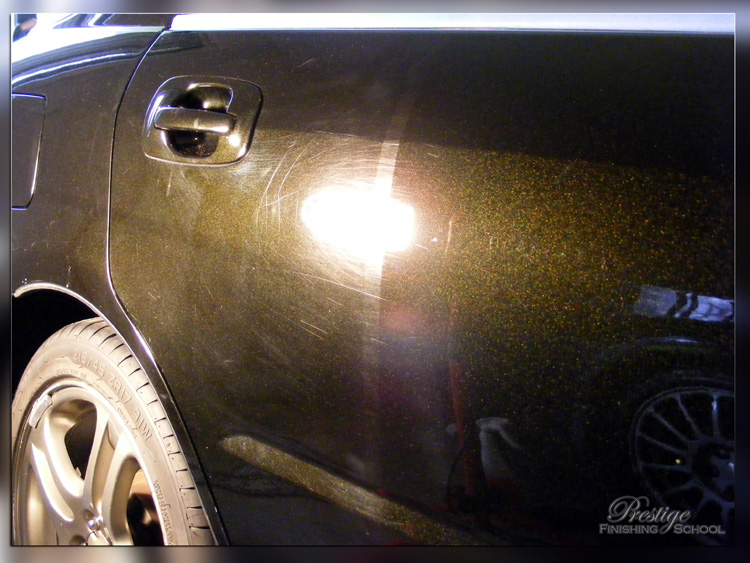 Some deeper scratches to be removed…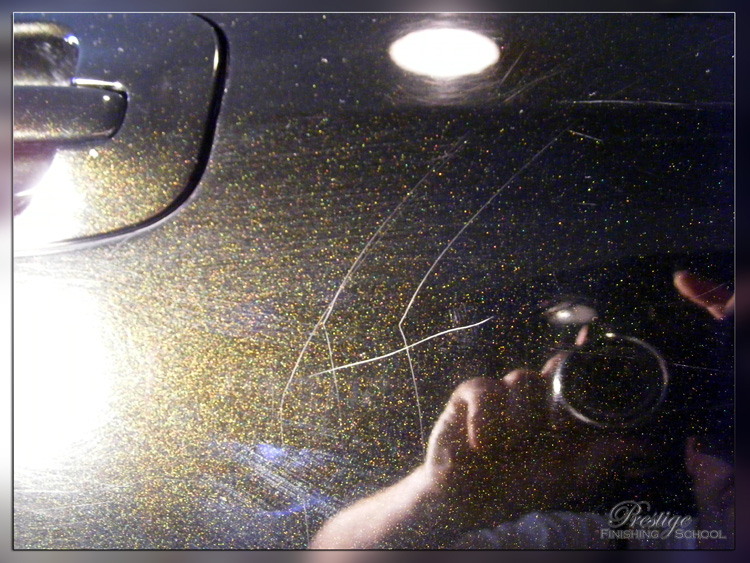 Offside Rear Quarter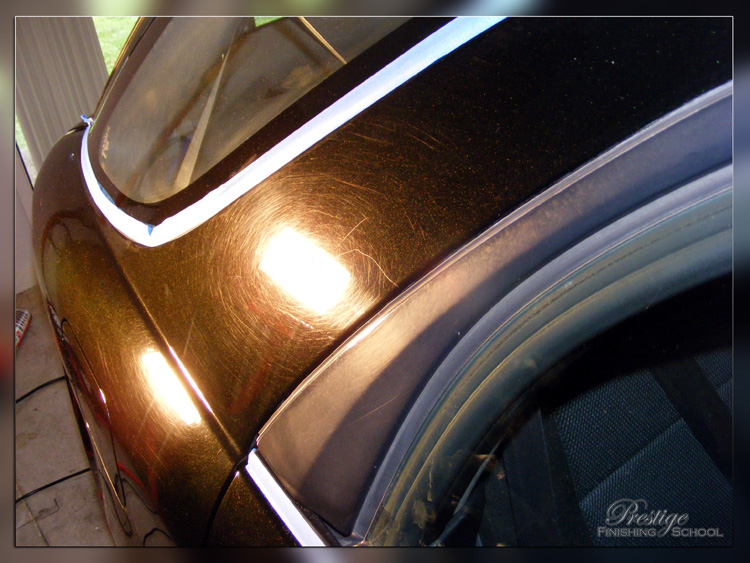 Finishing
Now that the paint is in the best possible condition, we turn our attention to protecting the mirror-like finish from the elements. In this case, our Premium Imported Carnuba Wax from Blackfire USA would be the "Last Step Product" of choice.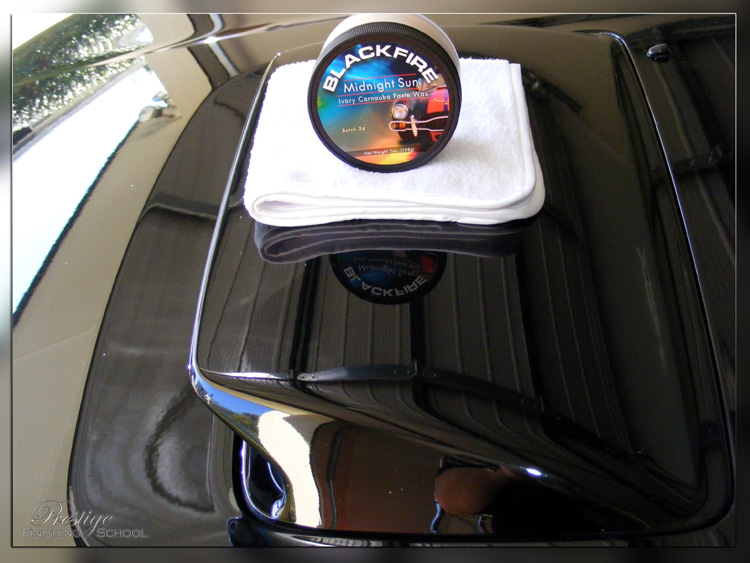 We find that this wax leaves an unrivaled 'wetness' to the look of dark paints. It was applied to the entire vehicle with a foam applicator and buffed off with a Sonus 'deep pile' microfibre cloth leaving an incredible shine and massive reflectivity.
Wheel rims were sealed with Poorboys Wheel Sealant.
And tyres dressed with Blackfire Long Lasting Tyre Gel.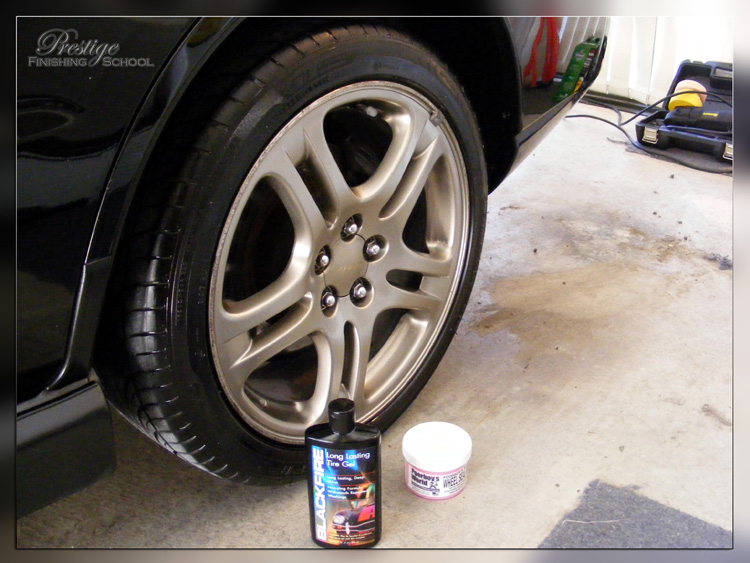 Plastic trim pieces were protected with Meguiars 'All Season Dressing'.
The windows were cleaned, inside and out, with Meguiars Glass Cleaner Concentrate.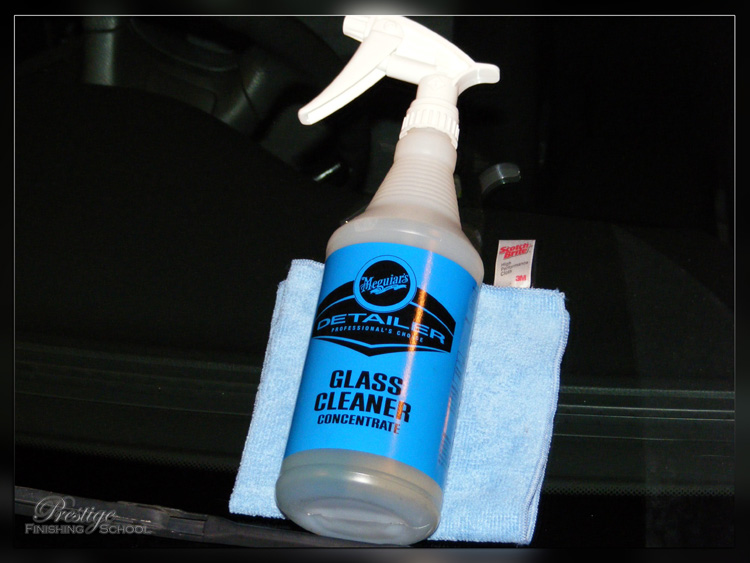 Final Showing
All that remains now is to roll the vehicle out into the sunlight and indulge ourselves in a few choice pictures.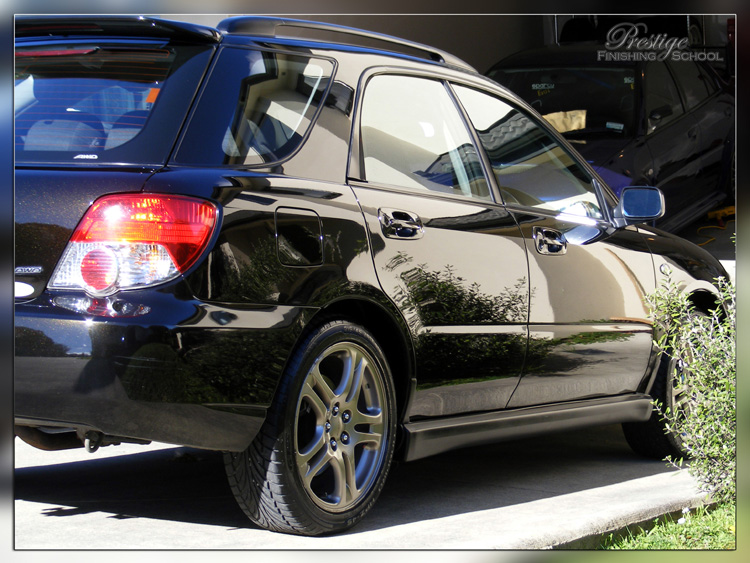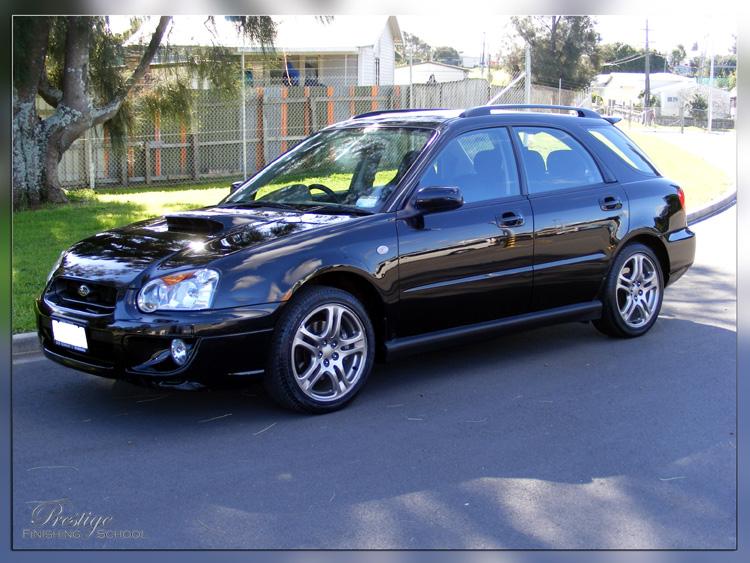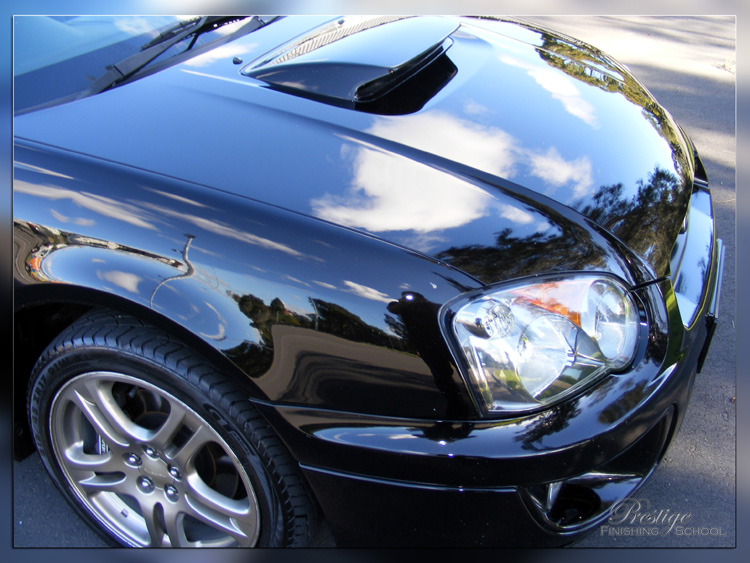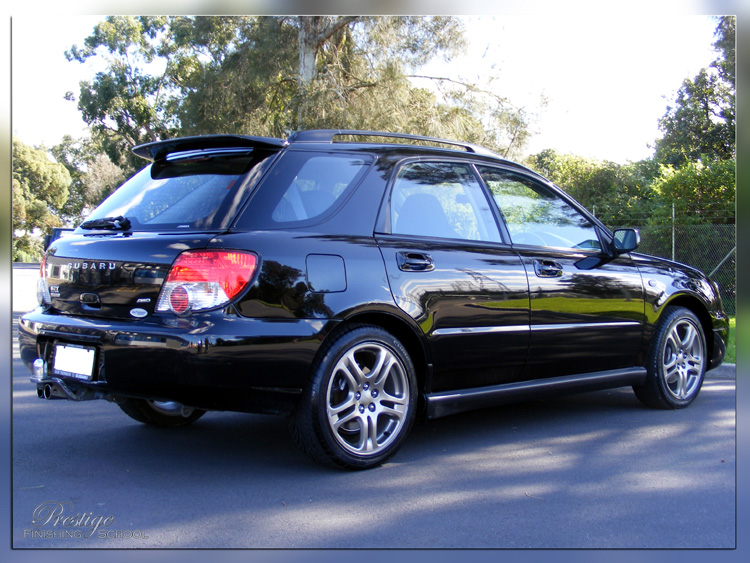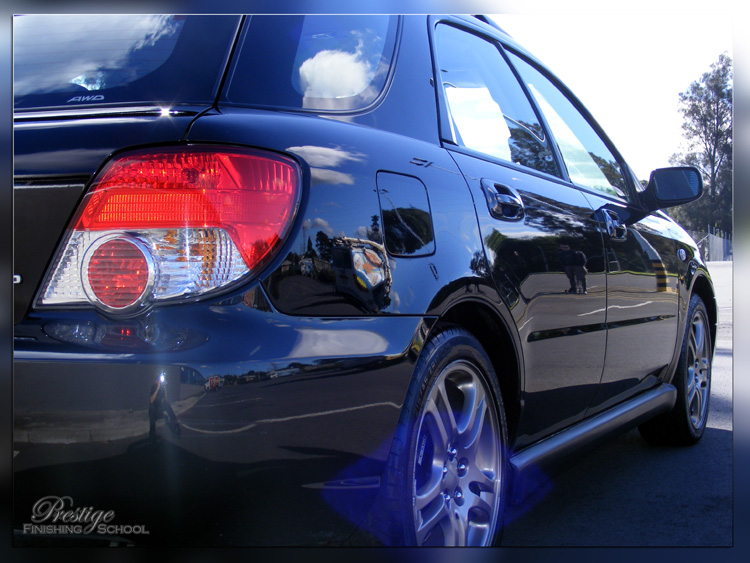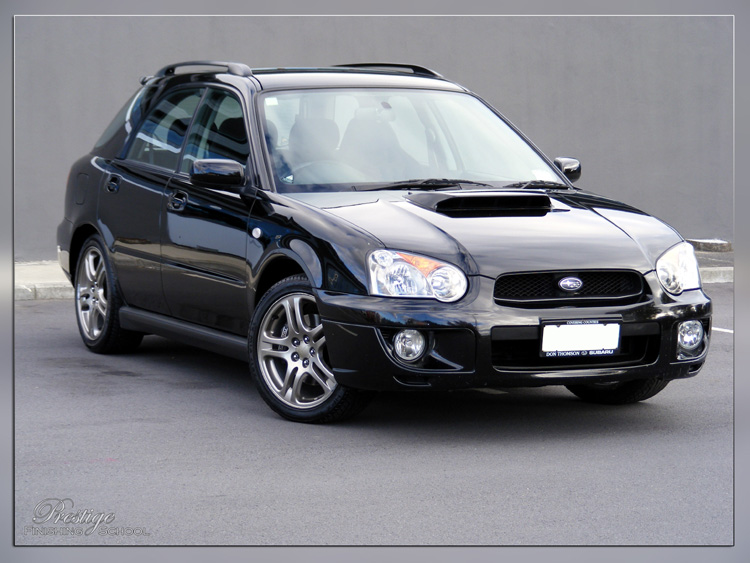 In the end, we are absolutely delighted with the results. This represents more than 19 hours meticulous hard work - with over 12 hours of machine polishing alone!
However, the most important factor is that this mirror finish will not simply "wash off" in the next rainstorm. By adopting a smart wash routine (Avoiding sponges and using the two-bucket-method) and staying away from automatic carwashes, the owners can preserve this level of shine and reflectivity for many years.
Irrespective of its decidedly humble origins, we are proud to present another top class graduate from the Prestige Finishing School!